TMC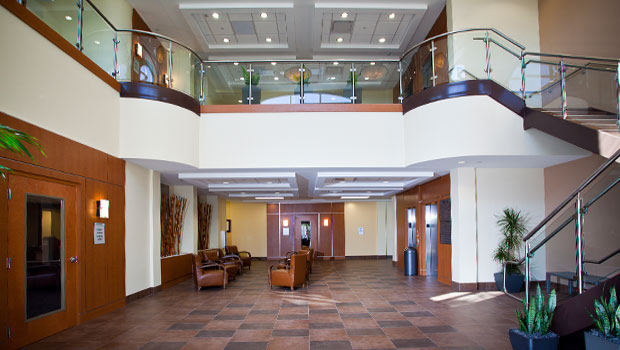 Published on July 31st, 2012 | by Mark Erickson
0
The Macula Center staff
Dana M. Deupree, M.D., F.A.C.S.
Vitreo-Retina Physician & Surgeon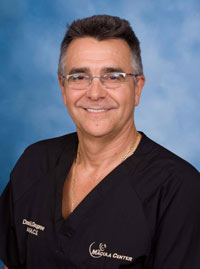 Dr. Deupree is a board-certified ophthalmologist specializing in diseases of the vitreous and retina – retina specialist. His area of sub-specialty includes medical and surgical management of macular disorders, diabetic retinopathy, complex retinal detachments and trauma.
He received his medical degree from the American University of the Caribbean in 1983. He was a Harvard Research Fellow on a National Eye Institute grant in Boston with a focus on Diabetic eye disease. His internship and residency were completed at St. Francis Medical Center in Pittsburgh, PA. He received his sub-specialty training in retina after completing a two-year fellowship at Tulane University, New Orleans, Louisiana. After fellowship training he entered practice at St. Luke's Cataract and Laser Institute, Tarpon Springs, Florida, where he practice for twelve years.
Click here for more on Dr. Deupree
---
Louise Christie
With over 18 years in accounting experience within ophthalmology, Louise keeps the books and practice running smoothly. Her specific knowledge of eyecare-related bookkeeping is very valuable to Dr. Deupree and his patients.
Mark Erickson, C.R.A., C.O.T.
Mark has worked in the patient eye care field since 1988. In 1991, Mark received his Certified Ophthalmic Technician certification and in 1992, he became a Certified Retinal Angiographer and ophthalmic photographer.
Mark enjoys medical illustration in his spare time and is the artist of all the illustrations here on MaculaCenter.com. His artwork has appeared on the front covers of more than fifty books and magazines and hundreds of web sites.
He co-produced and illustrated a book on refractive eye surgery which was the number one listed LASIK book at Amazon.com for two years.
Mark has his own website where he displays hundreds of his works at www.JirehDesign.com.
Lisa Plattenburg
As The Macula Center's Surgical Coordinator and a close assistant to Dr. Deupree, Lisa's valuable skill set is a great asset to The Macula Center. Lisa has worked in ophthalmology since 1997.
Tiffany Griner, C.O.A.
Tiffany is proficient in all areas of our office. She is a Certified Ophthalmic Assistant and The Macula Center's Clinical Coordinator. She can most often be found busy working as our eye technician and helping Dr. Deupree in the exam and operating rooms. Tiffany has been an ophthalmic technician since 2000.
Victor Ambrosio, C.O.A.
Victor joined the Macula Center in February 2008. He has been in the ophthalmology field since 1996 and received his certification in ophthalmic assisting in 2002.
Although Victor's main duties are patient testing and helping Dr. Deupree with various in-office procedures, his specialty is bringing smiles to patients' faces during their visit.
Lori Hyde, CPC
Lori is a Certified Professional Coder who has over fifteen years of customer service experience.
Before joining Dr. Deupree in August of 2007, she operated and managed her own business for three years. Lori has assisted in bringing all of Dr. Deupree's billing and accounts receivables in office to better care for his patients needs. Lori is available to answer all insurance inquiries and billing questions in the office or by phone Monday through Friday.
We go above and beyond for all patients by utilizing foundations to assist with copayments and we recently started taking Carecredit for those that are uninsured.
Laura Downing
Laura is trained in patient relations and as a medical telephone receptionist.  She currently manages the front desks at The Macula Center.